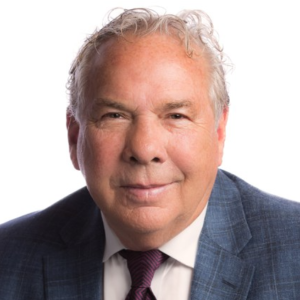 by Art Fillmore (bio)
Manager, AEGIS Law Kansas City
They are many advantages to partnerships in business. Partnerships help owners spread risk, share startup costs, and pool skill sets. In fact, business alliances are so advantageous that the number of entrepreneurs forming them increases by 25% each year https://hbr.org/2007/11/simple-rules-for-making-alliances-work.
One would think that the success rate of business partnerships spurs on their annual growth, but that couldn't be further from the truth. Despite increasing numbers, approximately 2/3 of all business alliances fail. One primary reason for their downfall is that founders fail to create and implement a cohesive set of policies, procedures, and processes to protect their alliance.
Defining Policies, Procedures, and Processes
Business policies are the rules or laws of an organization while processes and procedures are the mechanisms by which an organization enacts its policies. In other words, if the policies of a partnership are the destination, then the procedures are the vehicles the owners use to get there.
In recent years one of the most unique interplays of policies and procedures comes from Zappos.com. Zappos has a policy of hiring energetic employees who are committed to customer service. To meet this goal, Zappos uses a process that it calls "the offer." After a week of training in the call center, Zappos offers to pay new hires for the amount of time they've worked plus a $1,000 bonus if they quit that day. Zappos believes that this practice helps them meet their policy goals because the right employee for their organization would never take them up on this offer.
How Policies and Procedures Protect Partnerships
The benefit of well-defined policies and procedures is that they work to form a cohesive basis for operations within an organization. This is particularly important when it comes to business partnerships. Although the personalities of founders may be quite different, a cohesive set of policies and procedures provides clarity, reduces decision bottlenecks, and can help partners and staff operate with more autonomy.
The partnership between Steve Jobs and Steve Wozniak in the founding of Apple provides a clear illustration of this principle. Wozniak was a computer technician who never considered selling his original computer. However, Jobs' business foresight took his partner's technical skills in a different direction. These founders recognized their limitations, respected each other's skills, and autonomously worked in their respective areas of expertise to build the business. Thereby creating one of the most successful business partnerships in history.
When it comes to partnerships specifically, there are a few key areas where adequate policies and procedures really matter.
Signature Authority
If all partners have the authority to sign contracts on behalf of the organization without consultation or review, then the partnership can quickly end up in contradictory contractual relationships. Establishing clear guidelines as to who has the authority to bind the business avoids conflicts and lawsuits.
Duties and Responsibilities of Partners
Each partner should know what to expect from the other when it comes to the management and direction of critical aspects of the business. So implementing policies about which partners are responsible for the final decision making in areas such as marketing and sales keeps the company moving along smoothly. Partners should also take care to create predetermined consequences if one of the partners fails to perform.
Monitoring and Evaluation Processes
Partnerships also must develop methods for evaluating and revising the aims and objectives of the business. This includes regular goal setting procedures and performance reviews to clarify expectations. Implementing these processes provides opportunities for the partnership to learn what has been successful and to build these lessons into their revised plans going forward.
Do you need help protecting your partnership with policies and procedures? Contact AEGIS Law and let us assist you with refining your business vision.  Send us a message or email Art Fillmore at afillmore@aegislaw.com.