There is so much hype about blockchain that it can seem like a magic pill for any startup. For sure, blockchain's endless possibilities present opportunities, but it's important to separate truth from fiction.
Here are some misconceptions about blockchain and startups.
Myth #1: Blockchain is a sure-fit for my business
You can't fit a square peg in a round hole. While businesses that have blockchain anywhere in the business model have been handily raising money, don't assume that it's the path to profits. You can't build a business where you force Bitcoin (or any cryptocurrency for that matter) into the mix and expect investors to automatically come running.
Know that first and foremost you need a solid business. Blockchain technology should not be the tail wagging the dog.
Myth #2: This game is for fin-techs only
That's far from the truth. According to a report on Startup Grind, blockchain was chiefly conceived as a platform for cryptocurrencies, the framework is being used far beyond those intentions.
For example, Deloitte is using blockchain to help manage its records systems for certificates, and the firm hopes it will reduce forgery of certificates and processing time for certificate verification.
The bottom line: blockchain is a viable solution in any field where trust and security are top concerns.
Myth #3: Blockchain is a fad
You can dismiss blockchain as a passing fancy if you want to. You will likely be sorry later. Even if blockchain doesn't fit in your business model, as you build your business, do keep in mind its potential to change your industry or the industries of those you do business with. The full power of blockchain remains to be seen.
Myth #4: It's too new to be safe
Fitsmallbusiness takes the fear out of using the technology. As the site explains, "Once a transaction is recorded and verified on the blockchain it can't be altered. This is because of the mathematical cryptography used to record each transaction and the fact that each transaction is stored on thousands of decentralized ledgers rather than a single master ledger."
The two-part structure of blockchain—combining unrelated transactions and decentralized storage—means that if someone wanted to alter a transaction, they'd have to alter it in 51% of all the ledgers in the network. At the same time, every time a successive block is added to the chain, it protects previous blocks. Therefore, you'd have to alter all the transactions that came after it, too.  
Myth #5: There are no downsides
For all its promise, blockchain technology is no panacea. It is unregulated. Some countries have restricted or banned Bitcoin, while other countries are yet to address it. Also, the lack of regulation may ease the transfer of funds, but it may mean that it's more difficult to seek legal recourse in the event of a transaction gone wrong.   
Myths about Bitcoin are everywhere. But to sort out the realities of how Bitcoin may affect you, your personal finances or your business, you don't need to do it alone. Contact us. We'd be happy to help.
---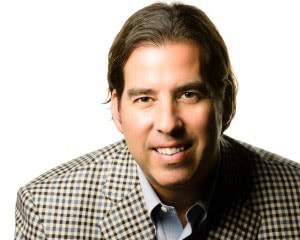 Scott is chair of the firm's Securities practice.  His practice is focused on advising a wide range of clients on SEC matters, securities transactions and corporate governance.  He represents issuers, investment banks / financial intermediaries and investors in financing transactions, including public offerings and private placements of equity and debt securities.