The definition of legalese—"the specialized language of the legal profession"—may make for the good set-up to a punchline, but there's nothing funny about having a bunch of undecipherable legal documents for your start-up. Let's discuss why and how clear documents can be such an advantage.
When dealing with contracts, using jargon just for the sake of having it in there—or worse, to make an agreement sound more legitimate— can actually end up hurting your business down the line. Instead, it's best if all the parties know and understand exactly what they're signing. Clear, plain English leaves less room for misunderstanding, misinterpretation and lawsuits.
A straightforward contract between business partners is worth its weight in gold, because it can lay out, clearly and concisely, each partner's roles and responsibilities. And a visionary agreement will even lay out how to deal with disputes or dissolution of the business itself.
Similarly, a good employee handbook can also be invaluable, as employees will know what is expected of them, how to handle any issues that arise and how the disciplinary process works.
When drafting, you are on the right track if you have: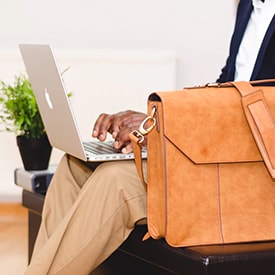 Short sentences

Proper punctuation

Shorter words whenever possible

Only as much legal or industry jargon as necessary
The easiest way to make sure that the documents are clear: Read them! Have other people you trust read them to make sure they also understand what is in them. Write a plain English version of the contract, and see how much your readers understood of your formal agreement and how their understanding matches your own plain English version.
While the idea of a plain English contract may make it tempting to write your own contracts, you still should have them drafted by an experienced attorney. An attorney's job isn't to make a contract unintelligible: A good attorney will review a contract to make sure that it's legally enforceable and contains all the provisions that you need to get the best deal possible.
If you'd like some expert legal guidance on getting your start-up legal docs ready, send us a message or call us at (314) 454-9100 today.
---
Scott's practice is dedicated to assisting entrepreneurs, investors, emerging and established businesses with the unique and often challenging issues they meet throughout the formation and growth process: from entity formation, to the management of founder relationships and economics, to the protection of intellectual property, to the financing of growth and navigating securities law compliance. He assists clients as they continue to grow and develop, whether this involves merger and acquisition activities, international licensing and distribution arrangements or counseling of directors and officers.
Scott is chair of the firm's Securities practice.  His practice is focused on advising a wide range of clients on SEC matters, securities transactions and corporate governance.  He represents issuers, investment banks / financial intermediaries and investors in financing transactions, including public offerings and private placements of equity and debt securities.