Since its inception, people have debated the usefulness of blockchain technology in our daily lives. However, now that financial planning professionals regularly include digital assets in retirement and estate plans, people not only recognize blockchain's usefulness; they are looking to the technology to solve problems in the probate and estate planning process.
Two of the most common estate planning problems are:
Ensuring that estate planning documents reflect a person wishes upon their death, and
Making sure that one's heirs have access to his estate planning documents after his passing.
So here are some of the new blockchain technologies developers created to address these concerns.
Proof of Existence ("POE")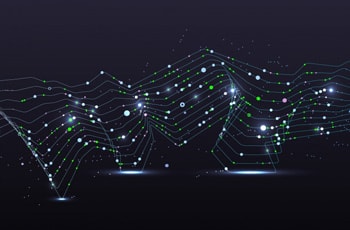 Proof of Existence bills itself as, "the original blockchain notary service offering instant and anonymous proof of the existence of any document." But practically speaking, here's how POE works:
Step 1: A customer uploads a document to be digitally notarized and pays the fee in cryptocurrency.
Step 2: POE creates a hashtag and timestamp for the digitally uploaded file.
Step 3: POE adds the customer's hashtag and timestamp to a blockchain, or digitally encrypted ledger, proving its existence.
Because blockchain encrypts the customer's file, no one has access to the contents other than the originator. More importantly, digital notarization overcomes a hurdle that many people face during probate disputes: proving that their loved one created a will in the first place.
Another exciting technology in the blockchain estate planning realm is Blockchain Apparatus. Blockchain Tech Corp. is currently developing a self-executing will application.  A self-executing will is a process by which blockchain validates a user's death by electronically checking the records maintained by the U.S. Social Security office. Once the system verifies a user's passing, blockchain will automatically distribute that person's assets to her beneficiaries using pre-programmed rules set up by the user during her lifetime. In doing so, the application eliminates the need for court battles over the integrity of a will and the intent behind a loved one's wishes.
Finally, if you are looking for a way to ensure that your loved ones have access to your self-executing will and other digital assets, look no further than SafeHaven. SafeHaven's SHA Token encrypts an individual's assets on blockchain and separates the keys or "shares" among those named in a will or legal document.
Are you interested in learning more about blockchain technology for your estate plan, send us a message or call us at (314) 454-9100.