Marijuana growers and dispensaries will remain in a legal haze of confusion, after the Federal Reserve Chair announced that the U.S. central bank has not resolved how banks should deal with these pot-related businesses. Marijuana use is currently legal in 30 states, but the drug is still illegal under federal law. Therefore, in states where marijuana is legal, small banks without federal charters can do business with these companies. However, there is a shortage of available banking services, because pot-related transactions can expose federally-chartered banks to money laundering charges. So what are the Fed and states doing in the meantime?
Current banking options are few.
In the absence of banking options, many companies rely on cash to conduct business and pay vendors and taxes. Some business owners have gone as far as setting up bank accounts using management companies or nonprofit organizations with ambiguous names, but banks can easily close these accounts when they learn where the money is coming from.
Some states have attempted to service the industry. For instance, in 2015, Colorado attempted to establish an industry credit union, but the Fed blocked it. Meanwhile, Oregon's Department of Revenue has built an office for dropping off and counting cash.
Is clarification for the Fed on its way?
Congress is currently considering legislation that would aid the marijuana industry and provide much-needed clarification to financial institutions. The legislation does not legalize marijuana nationally, but it would allow banks to handle pot-related funds without prosecution.
In states where the drug is legal, pot-related funds would no longer be illegal proceeds, and banks could accept funds without violating money-laundering laws.
The legislation would provide some clarification, but the measures would not eliminate all risks to banks because rules—such as those under the Bank Secrecy Act—place requirements on banks to know that their customers are not laundering money. Ensuring that customers are complying with marijuana laws (e.g., not selling to minors or transporting to states where marijuana is illegal) and monitoring for illegal activity may be too burdensome or expensive for some banks.
Keeping up with changing laws can be difficult, but for information on 2018 marijuana laws or any other questions regarding your business, call us at (314) 454-9100 or send a message today.
---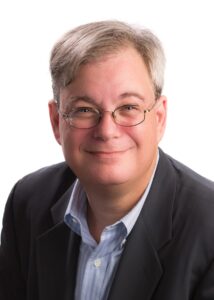 Mr. Gold is head of AEGIS Chicago office.  He has close to 25 years of experience in structuring and executing transactions on both his own behalf and for a wide variety of primarily middle-market enterprises in healthcare, technology, real estate development, manufacturing and intellectual property.
His primary area of expertise involves tax-related issues with a concentration on structuring businesses and transactions utilizing partnerships and other flow-through entities.  Robert's legal practice also has involved corporate advice including ownership-transition planning and governance, and the private placement and syndication of securities.
Prior to joining AEGIS, Robert was a Managing Director of The Chicago Corporation, an investment-banking firm, where he currently serves as general counsel and as a senior advisor.