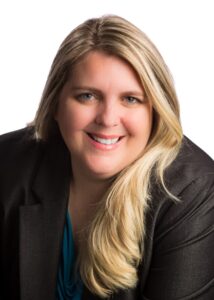 Mary C. Neff, JD
Attorney
Email Mary Neff
(314) 454-9100 ext. 109
vCard
Mary Neff has experience working with families and children which makes her a sought after divorce attorney, litigator, and mediator in family law. Mary's extensive experience in child development and parent education allow her to represent families in what can be a difficult time in their lives. Mary's practice area of family law includes divorce, mediation, litigation, custody, visitation, paternity, modifications and post-dissolution matters.
Mary's philosophy is to help couples design their divorce so that it meets their individual needs for the future as well as the family as a whole. Mary is passionate about mediation because she sees first hand how low conflict resolution saves time, money, and the children. Mary's passion for children resonates from her time as a parent educator in Illinois. She also is a Guardian ad Litem in Missouri.
Mary is licensed as an Approved Mediator by the Supreme Court of Missouri as well as the Supreme Court of Illinois. She is a graduate of St. Louis University School of Law where she received her Juris Doctorate. She also brings a Master of Science Degree in Family Sciences from Illinois State University (ISU) as well as a Bachelor of Science in Speech Pathology from ISU.  
Her passion for children and families in Missouri and Illinois is brought also to her involvement in the Association of Missouri Mediators, the American Legion Women's Auxiliary, and as a Valmeyer Music Hall of Fame Committee Member. 
St. Louis University School of Law – J.D.
Illinois State University – M.S. in Family Sciences.
Illinois State University – B.S. in Speech Pathology
Guardian ad Litem
Supreme Court of Missouri Approved Mediator
Supreme Court of Illinois Approved Mediator
Association of Missouri Mediators
St. Mary Church – PSR Teacher
American Legion Women's Auxiliary
Valmeyer Music Hall of Fame Committee Member
American Bar Association Member
From the AEGIS Blog, Podcast, and News
Whether you're heading into divorce with a basic agreement or you and your spouse can't agree about much, mediation can help. But there are a lot of rumors about mediation floating around that simply aren't [...]