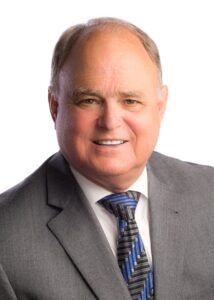 Steven Spewak, JD, LLM
Attorney
Email Steven Spewak
(314) 454-9100 ext. 126
vCard
Steven is an estate planning attorney whose client's are confident and secure that they, their loved ones and their legacies are protected.
As an experienced attorney, Steven works with his clients in the areas of estate planning, trusts, probate, asset protection and business succession planning. He is known in the industry for providing exceptional client value and turn-key service.
Steven has maintained Martindale Hubbel's highest preeminent AV rating as an attorney for more than 20 years, been recognized by St. Louis Magazine as a Five Star Wealth Advisor four times, and recognized by St. Louis Small Business Monthly as a top attorney for business owners to work with. Steven also regularly teaches continuing education courses in areas related to estate planning, asset protection and business succession planning to CPAs, financial and insurance advisors and other attorneys.
The George Washington University Law School, LL.M., Taxation
University of Missouri – Kansas City School of Law, J.D.
Drake University, Bachelor of Science, Accounting
Member, Estate Planning Counsel of St. Louis
Member, Missouri Bar
Past President, St. Louis Chapter of Society of Financial Service Providers
Member, WealthCounsel
"My wife and I have been clients of Steve since 2006. Over the years, Steve and his competent staff helped us establish our trust and trusts for family members. He has always been available to answer questions and has come to the rescue when needed. I have recommended his services to friends who are establishing a first trust or are in need of updating their original documents." – Paul Kuhn
"Steve Spewak was sensitive to our needs and desires, performed a careful and thoughtful assessment, demonstrated a high level of professionalism, and provided super support from the client's perspective." – B. & N. C.
"I wholeheartedly endorse Mr. Spewak. We have worked with Steven as co-counsel and are delighted with the care and expertise he provides to clients. He is a trusted and experienced attorney in the St. Louis area. Whether you are in need of a simple review of existing planning, or have more complex estate and business planning needs, Steven will provide you with excellent advice, service and support." – Ian Hasegawa-Trusts Attorney
"A thoughtful, analytic attorney on Avvo. I endorse Attorney Spewak." – Gary Bollinger-Bankruptcy & Debt Attorney
"My wife and I met Steve about 5 years ago on the recommendation of our financial planner. We were in need of professional assistance in establishing an estate plan as well as an asset protection plan. With his experience and extensive knowledge of the strategies and laws involved in state planning and asset protection, Steve was able to craft an effective plan to accomplish both objectives using proven financial and legal constructs. We have been and continue to be very pleased with our experience. Steve and his team are both thorough and professional. We highly recommend their legal services." – Craig and Jennifer Schmidt
From the AEGIS Blog, Podcast, and News
Steven B. Spewak, J.D., LL.M. – Taxation, sspewak@aegislaw.com  Tammy D. Repaso, J.D., trepaso@aegislaw.com   Having an updated Last Will and Testament is more important than ever, especially now. However, a will that is poorly created or [...]