In June, Deloitte UK announced an alliance with a boutique immigration law firm. Last year, PricewaterhouseCoopers announced plans to open a law firm in Washington D.C. to handle international business matters. And just a couple weeks ago, Ernst & Young acquired Riverview Law, an alternative legal services company that provides fixed-fee services to in-house legal departments.
Why are all of these consulting and accounting firms entering the legal market? Because these companies realize that the traditional law firm model is failing to meet client needs in the marketplace. Here's why.
Traditional Firms Fail to Prioritize
While it is an attorney's job to protect her client's interest in corporate transactions, conventional law firms often fail to prioritize the critical aspects of a deal over the minutiae. Instead, these firms provide a one-size-fits-all approach to corporate matters.
This means that traditional firm attorneys work through every possible aspect of a transaction, even those details unrelated to the deal. Does this approach cover every potential legal issue? Sure, but it also results in exorbitant legal bills and fails to recognize the client's overarching goal.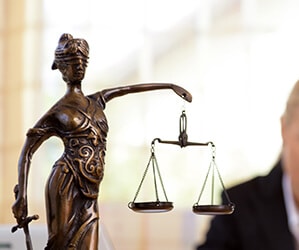 Lack of Communication
Next to the cost of legal services, the most-oft heard complaint about attorneys is about the lack of communication. Many lawyers fail to keep their clients up-to-date on the status of their matters. Likewise, clients have a difficult reaching their attorney when it matters most.
Excellent communication is the hallmark of any great customer service experience. Unfortunately, traditional firms have not standardized the customer service experience in a way that consistently works for all clients.
Overlawyering
A large part of a lawyer's job is to protect client interests by forecasting the potential pitfalls of a transaction. Unfortunately, traditional law firms use that forecasting process as an opportunity to question the business aspects of the deal as well.
There is an arrogance permeating traditional law firm culture: It suggests that attorneys know more about their clients' businesses than the clients themselves do. This just isn't true. While an attorney is vital to the continued success of a company, business managers and owners are the people who form the relationships and create the opportunities to keep the business moving forward. They are the closest parties to the transaction, and, therefore, their experience and judgment should never be discounted or supplanted.
At AEGIS Law, we pride ourselves on the cutting-edge nature of our work—from our legal practices to how we serve our clients. AEGIS Law is an entrepreneurial firm that understands the needs of business in the real world. To learn more, send us a message, or call us at (314) 454-9100.
---
Who is Scott Levine?
Scott's practice is dedicated to assisting entrepreneurs, investors, emerging and established businesses with the unique and often challenging issues they meet throughout the formation and growth process: from entity formation, to the management of founder relationships and economics, to the protection of intellectual property, to the financing of growth and navigating securities law compliance. He assists clients as they continue to grow and develop, whether this involves merger and acquisition activities, international licensing and distribution arrangements or counseling of directors and officers.
Scott is chair of the firm's Securities practice.  His practice is focused on advising a wide range of clients on SEC matters, securities transactions and corporate governance.  He represents issuers, investment banks / financial intermediaries and investors in financing transactions, including public offerings and private placements of equity and debt securities.